The rise of online flower delivery- Melbourne's Bush Flowers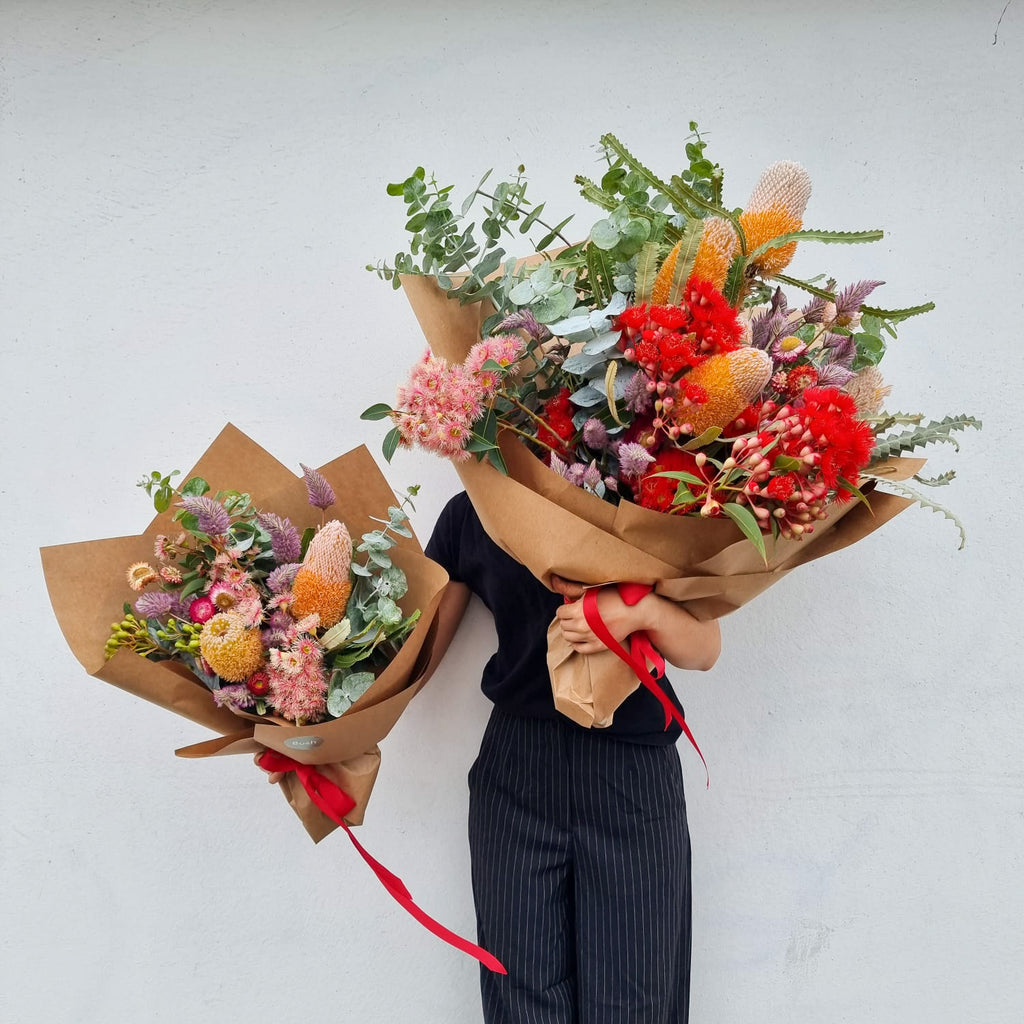 Bush Flowers is a florist and boutique nursery located in Carlton North, Melbourne. Founded by the team from Azalea Flowers in South Melbourne, Bush Flowers was opened in October 2019 with the intent of celebrating the unique beauty and diversity of Australian native plants and flowers. Azalea Flowers had been stocking the largest range of native flowers in Melbourne, so they decided to create a dedicated space on the north side of town to showcase their passion for Australian flora. The online flower delivery service has since become one of the most popular ways to get your hands on these beautiful blooms. With their carefully curated selection of rare varieties, you can be sure that when you order from Bush Flowers, you're getting some truly special botanical beauties!
Since Azalea first launched a few years earlier, we ran into a few hiccups in the online delivery process. We soon realised that reliability was key in this area, so we put our heads together and found a trusty courier to get our shipments out on time. Our next priority was ensuring that everyone's flowers were crafted and delivered within the same day - something easier said than done!
Eventually, we developed a system that means that we can guarantee flower bouquets are made and delivered on the day for all of our customers, so you can always count on us to come through with fresh blooms when you need them the most!
Finding a dependable career can be the only true challenge. In the past, we have used other jobs but found that they did not provide us with as much trustworthiness as those we now use. What are the reasons behind this reliability? It was due to the fact that drivers were not held accountable for their attendance and payment was not based on job completion which caused some lack of care and concern for their work.
How does Bush's online flower delivery system work?
We receive all relevant data for both the recipient and sender whenever an order is placed. This includes a name, phone number, address, as well as contact information so that we can reach out to the sender if any issues arise. Afterwards, we will receive a card with instructions that detail how to arrange and ready the flowers for delivery. Our courier will then pick up the package, notifying both you and the recipient of its collection. You can monitor progress through our tracking links for maximum convenience!
Allow me to explain our card message feature – you can select from either a handwritten or printed card that will be attached to your bouquet. For the handwritten cards, we artfully compose them with an elegant black pen for an impressive and beautiful finish. Otherwise, if you opt for a printed card it is included in your order and carefully placed onto the wrapping of your flowers once they are arranged.
Are you curious about what kind of handwriting we use? A mixture of classic cursive or simple bald! Our colleagues are quite talented at writing by hand, so it depends on who is in the office on any given day.
Our flowers are only available for delivery within Melbourne so that we can ensure their freshness. If someone is looking to send flowers further out, there are a handful of floral partners around Australia that we highly suggest! Just send us an email and we'd be more than happy to point you in the right direction.
Here is why Bush stands out  from other online flower delivery services:
At Bush, we understand that flowers are more than just a gift; they are an expression of love and appreciation. Our selection of colourful and seasonal freshest blooms ensures you will find the perfect bouquet to show your appreciation. Additionally, here at Bush, we like to create something special! If you are looking for rare and exotic kinds of flowers, you can trust our expert curators to provide you with something truly one-of-a-kind. Last but not least, Bush is also passionate about supporting local growers by sourcing a wide variety of native Australian flowers - so when you shop with us, you can rest assured knowing it's helping support small nearby businesses.
Most classic florists usually source their stock from wholesalers and flower markets, whose supplies are limited to the offerings of their destination countries. These sellers often import flowers from abroad as well. Bush, on the other hand, sources its flowers locally and works directly with local growers and Bush's farm to select the best quality blooms available. This means that we are able to give our customers better value for money and fresher, long-lasting bouquets.
Is sending flowers a good idea?
Undoubtedly, sending flowers is a great way to show someone you care. Flowers are sent for every single celebration imaginable - from expressing sympathy or congratulations on new citizenship status to engagement gifts and anniversaries- there's no wrong time of day, week or year! And if it happens that your occasion isn't listed? Just toss in the details when checking out; we'll make sure all the bases are covered.
As an addition to your bouquet, consider gifting your loved one with a relaxing spa-like experience! Our selection of luxurious bath and body products is second to none - bubble baths, scented salts, skin butter and more. For the sweet tooth in your life, why not try our artisan chocolates or locally sourced-teas? And for those book lovers, We've started to stock a range of books on native flowers including our own book.
In addition to delivering gorgeous bouquets of flowers, we also offer a unique colouring book that makes the perfect present. Whether you choose to pair it with some stunning blossoms or send it on its own, we can make sure your gift arrives as safely and swiftly as our floral arrangements!
Check out our gift products here.
Thanks for reading